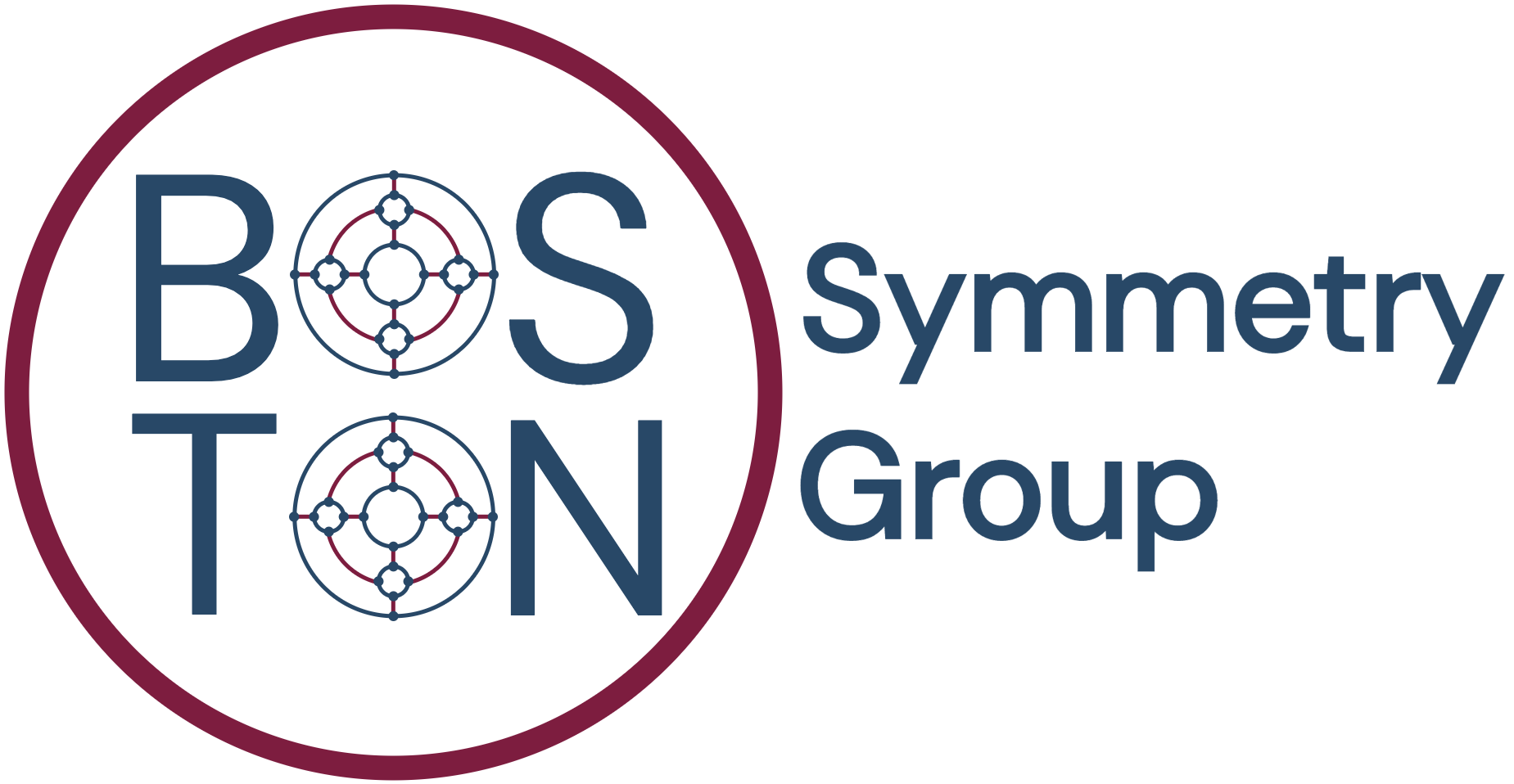 The Boston Symmetry Group organizes events for Boston-area researchers that are interested in the interplay between symmetries and machine learning. Relevant research topics include invariant/equivariant neural networks, symmetries in learning algorithms, graph neural networks, and applications of symmetries in machine learning for physical systems, molecules, social networks, and beyond.
---
Boston Symmetry Day
Boston Symmetry Day is a biannual meeting of symmetry-minded folks in the Boston area. It is open to registration for all who would like to attend, subject to space constraints. Registration is free, but we cannot provide travel funding at this time.
First Boston Symmetry Day: April 7, 2023 at Northeastern
The first Boston Symmetry Day will be held at Northeastern University on April 7, 2023. The schedule will include 8 talks by leading researchers and a poster session where anyone can present a poster on relevant content. We will also provide lunch and a light breakfast, as well as ample time for coffee and networking.
Confirmed Speakers:
Mario Geiger (MIT)
Steven Gortler (Harvard)
Elisenda Grigsby (Boston College)
Robert Platt (Northeastern)
Tess Smidt (MIT)
Future Events:
Fall 2023: MIT
---
Mailing List
Beyond information about Boston Symmetry Day, the mailing list also announces events like relevant seminars or talks. It may further be used for relevant discussions and job opportunities.
The mailing list can be found here. Hit the "Ask to join group" button, and one of the organizers will add you.
Organizers
Sponsors
We are looking for sponsors to help fund events like Boston Symmetry Day. More information will be made publicly available soon. Please contact us if you are interested.
Social Media